Gluten-friendly Dining
---
Enjoy a safe, delicious meal!
We are delighted to offer guests a number of gluten-friendly dishes prepared with special care, offered for curbside pick up or to enjoy in our restaurant. We take pride in our attention to food sensitivities and tag these orders with a red allergy alert message, as well as bagging them separately from other dishes in your order. Please call us with any questions.
Go To Menu
---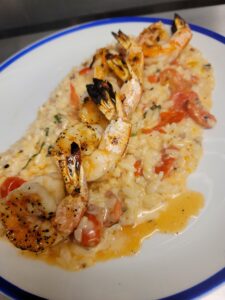 Our Approach to Gluten-friendly Dining
We know that for our gluten-sensitive guests, dining out requires special precautions.
Managers are alerted by staff of all allergies and orders are tagged and marked in red in our kitchen. We use blue-rimmed plates for all our gluten-friendly dishes, as well as for other food allergies. And we have a special area of our kitchen where gluten-friendly dishes are prepared, including a dedicated fryer for french fries to avoid contamination with trace amounts of gluten.
Curbside gluten-friendly orders are marked in red on containers bagged separately.
Have a special concern? Our staff is happy to help! Give us a call at 401-847-5506.
---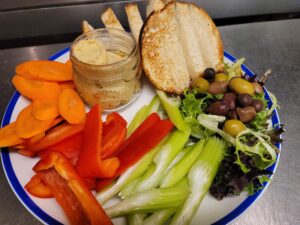 Gluten-friendly Menu Items
Many items on our menu are already gluten-friendly, and several additional menu items can be prepared gluten-friendly as well.
For starters, enjoy Beef Carpaccio with red onion, capers, arugula, shaved asiago, and XVOO. Or, begin your meal with Steamed Littlenecks served in a Rhode Island stuffie style broth, with house sausage, peppers, onions, and clam broth. Our refreshing Bistro Salad is naturally gluten-friendly, with arugula, kale, goat cheese, asparagus, matchstick apples, and dried cranberries, tossed with hibiscus vinaigrette.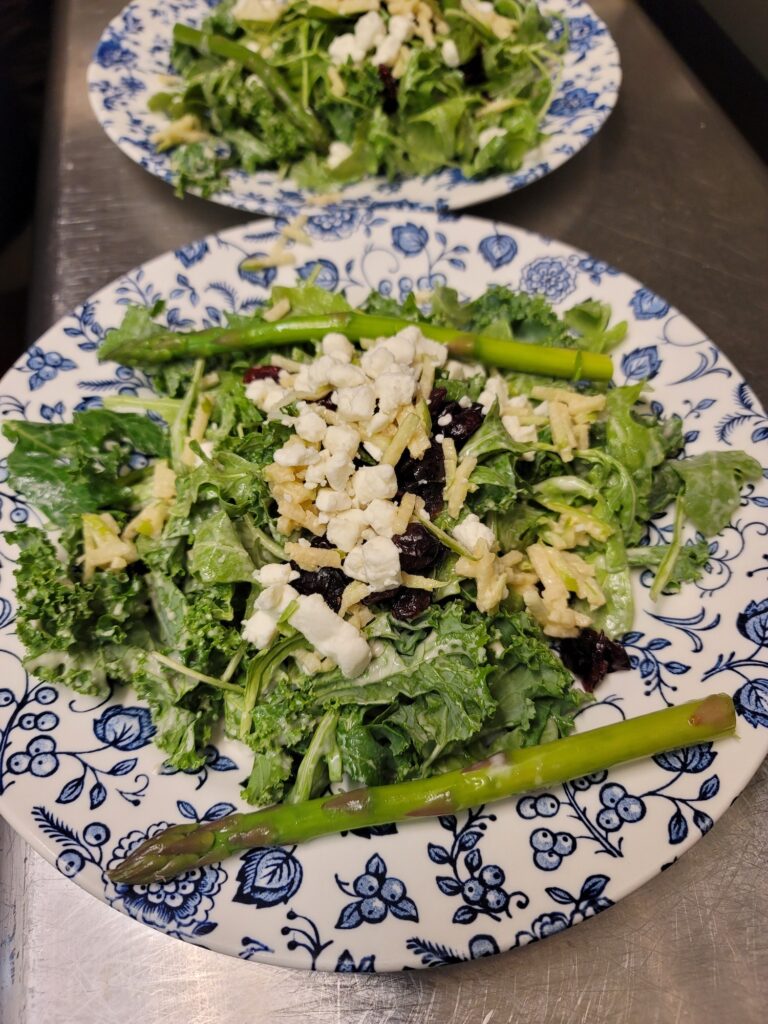 The Hummus Platter, Mixed Greens, and Caesar Salad can be prepared gluten friendly as well.
For mains, bite into our Steak Frites, a 12oz hanger steak served with sautéed greens and hand-cut fries with chimichurri sauce. Or feast on Grilled Shrimp, served on a bed of BLT risotto, bacon, tomato, and basil with a tomato basil glaze. If our Filet Mignon catches your eye, you'll savor two 4oz filet tournedos served over cheddar chive mashed potato, asparagus, and bordelaise sauce. Our Roasted Half Chicken and Grilled Pork Chop are also gluten-friendly.
Additionally, these menu items can be prepared gluten-friendly as well:
Jo's Burger
Bistro Burger
Bacon Onion Jam Burger

(award winner!)

Grilled Chicken Sandwich
Lobster Salad Roll
Seared Scallops
Pan Roasted Cod
Seared Salmon
Lobster Carbonara
Chicken Pasta
With so many gluten-friendly choices, you are sure to enjoy a delicious—and safe—meal at Jo's. Let our family serve your family tonight!