Menu
Open for in-person dining and curbside pickup.
Please note that per state mandate, all parties regardless of size will be allotted 90 minutes for dining. Additionally, due to reduced capacity to allow for safe dining we will do our best to honor seating requests, but cannot guarantee availability. We appreciate your support and understanding and look forward to serving you soon.
---
View our children's menu here.
---
Call us at 401-847-5506 to place your order or make a reservation.
Reservations can also be made online on OpenTable.
---
Starters
Jo's Pizza
House made crust topped with prosciutto, provolone, arugula, and balsamic drizzle 12.95
Point Judith Calamari
Thai Chile aioli, fried herbs, and lemon 13.95
Spicy Shrimp
Spicy shrimp stir fry and Chinese steamed buns 14.95
Duck & Lobster Quesadilla
Diced tomato, scallions, and cheddar with red mole sauce 17.95
Beef Carpaccio
Served with red onion, capers, arugula, shaved asiago, XVOO 12.95
Hummus Platter
Served with crisp vegetables, assorted olives, and flat bread crisps 9.95
Southern Fried Chicken Bites
Served with a honey buttermilk lemon dipping sauce 10.95
Steamed Littlenecks
Rhode Island stuffie style broth, house sausage, peppers, onions, and clam broth 14.95
Seared Scallops
Over gnocchi mushroom and leak ragout 16.95
New England Clam Chowder 7.95
Lobster Bisque 9.95
Mixed Greens
Mixed mesclun greens, cucumber, tomato, gorgonzola, white balsamic honey vinaigrette 8.95
Caesar
Romaine lettuce tossed in our house-made classic dressing topped with parmesan and a crostini 9.95
Wedge Salad
Baby iceberg lettuce, bacon, grape tomato, crumbled gorgonzola, and blue cheese dressing 9.95
Bistro Salad
Arugula, kale, goat cheese, asparagus, matchstick apples, dried cranberries, with hibiscus vinaigrette 10.95
Add to your salad:
Chicken 7.95 Shrimp (3) 12.95 Salmon 10.95 Hanger Steak 14.95
---
Entrees
Jo's Burger
All-natural ground beef patty with lettuce and tomato, served with hand cut fries and house made pickles 13.95
Dry Dock Fish & Chips
A family recipe from an iconic Newport restaurant 19.95
Butternut Squash Agnolotti
Caramelized onion, tomatoes, brown butter sage 23.95
Steak Frites
12oz Hanger steak, sautéed greens, hand cut fries with chimichurri sauce 28.95
Bistro Burger
All-natural ground beef patty with sautéed mushrooms and onions topped with Swiss cheese, served with hand cut fries and house made pickles 15.95
Grilled Chicken Sandwich
Grilled chicken, arugula tossed with hibiscus vinaigrette, matchstick apples, brie cheese on toasted ciabatta, served with hand cut fries and house made pickles 14.95
Lobster Salad Roll
Traditional New England lobster salad roll with cole slaw, served with hand cut fries and house made pickles Market Price
Seared Scallops
Served over a lemon essence cacio e pepe spaghetti with peas 30.95
Grilled Shrimp
On a bed of BLT risotto, bacon, tomato, basil with a tomato basil glaze 29.95
Filet Mignon
Two 4oz filet tournedos served over cheddar chive mashed potato, asparagus, and bordelaise sauce 40.95
Pan Roasted Cod
Pan roasted cod bouille, clams, potato, fennel, pernod roasted tomato, white wine, grilled focaccia, romesco sauce 26.95
Seared Salmon
8oz Salmon, farro, tomato, shaved brussels sprouts, favas, with bourbon glaze 27.95
Lobster Carbonara
Lobster, bacon, tomato, peas, parmesan lobster cream sauce, served with spaghetti 29.95
Bacon Onion Jam Burger
All-natural ground beef patty, topped with dijon, bacon onion jam, cheddar cheese, and house made special sauce, served with hand cut fries and house made pickles 15.95
Roasted Half Chicken
Cheddar chive mashed potato, sautéed sausage greens, pan jus 23.95
Grilled Pork Chop
Sweet potato mash, bacon, shaved brussels sprouts, bacon onion jam 25.95
Fried Fish Sandwich
Served on a bulky roll with lettuce and tomato, served with hand cut fries and house made pickles 14.95
Chicken Pasta
Sautéed chicken, grape tomatoes, garlic, caramelized broccoli rabe, topped with toasted asiago cheese 18.95
Vegan Farro Bowl
Farro, fine herbs, seasonal vegetables, with XVOO 18.95
Impossible™ Burger
Sautéed mushrooms and onion, lettuce, and tomato. Served with hand cut fries and house made pickles 16.95
---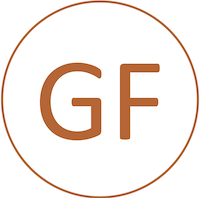 Gluten Friendly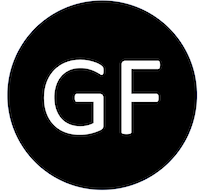 Can be prepared gluten friendly or with gluten friendly products
*Consuming raw or undercooked meats are potentially hazardous. Please inform us of any food allergies.
---