Dining at Jo's
 Welcome to Jo's American Bistro, a restaurant located in the heart of Newport, Rhode Island. Whenever possible, we offer all natural meats with no hormones or antibiotics and want our Rhode Islander's to experience the high quality meat and produce raised on Rhode Island's own beautifully cultivated land.  
Please view the About Jo's page to see events and updates for the month of December 2014 and Holiday season.
Holiday Special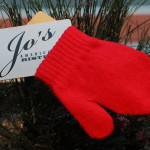 Our Holiday gift card special is a great stocking stuffer… Give your friends and family a taste of Jo's at a great price. For every $50 you spend, get $10 free!
Save 20%
Our Menu
Check out our full Menu of choices - Freshly made and absolutely delicious…
View Menu